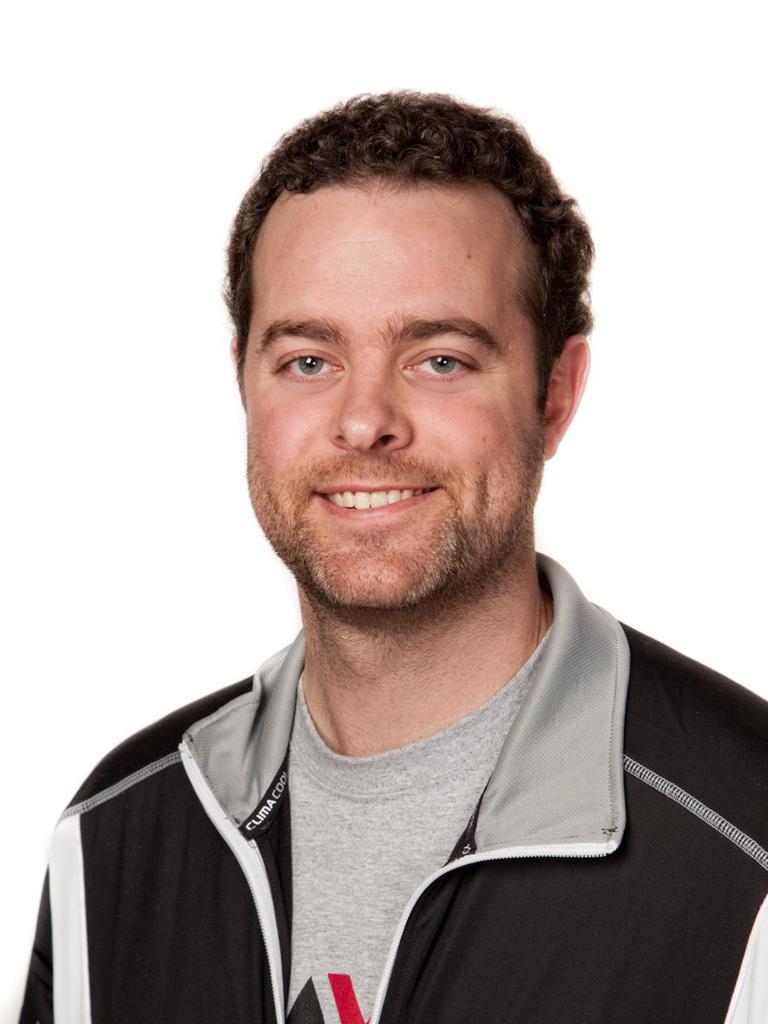 Director - LAVA West
(email) trevorjulian@gmail.com
(cell) 818-631-7785
Lava West Club Director and long-time girls club volleyball coach Trevor Julian is easily the area's most decorated and successful girls club coach with an impeccable reputation locally and nationally for producing excellent and competitive teams, training and developing top athletes, and working with parents and families in an honest and caring way.
A former award-winning volleyball player himself — captain and four-year starter for the USC Men's Volleyball Team, captain and member of USA Youth and Junior National Teams — Trevor transitioned seamlessly into coaching and swiftly made his mark. He spent ten superlative seasons as Head Coach of the SMBC Girls 16-1's before joining LAVA, where his work has been equally impressive. He is the longest-running 16's coach in the SCVA, having coached that age division without break since 2002.
A consistent presence in the upper eschelons of the SCVA's Gold Divisions, Trevor's teams have also triumphed repeatedly and to significant degree on the national stage, boasting a multitude of Top Five finishes at national travel tournaments, several qualification bids to the Junior Nationals, a Junior Nationals 18's Championship, a Volleyball Festival 16's National Championship, and nine medals at national competitions. Highlights include:
– Silver Medal, USAV 16's Junior National Championships 2019
– Gold Medal, USAV 18's Junior National Championships 2017
– Bronze Medal, MidEast 16's Junior National Qualifier 2017
– Gold Medal, Pacific Northwest 16's National Qualifier 2016
– Gold Medal, SoCal 16's Junior National Qualifier 2015
– Bronze Medal, SoCal 16's Junior National Qualifier 2014
– Bronze Medal, Show Me 16's Junior National Qualifier 2014
– Bronze Medal, Fiesta Classic 16's Championship 2012
– Gold Medal, Volleyball Festival 16's National Championship 2010
Additional highlights include: 5th place overall finish in 16 USA at the 2017 USAV 16's Junior National Championships; five straight years of qualifying bids to higher divisions at Junior Nationals (2014-2018); #3 overall ranking in the SCVA for 16's in 2017; #5 overall ranking in the SCVA for 18's in 2017; #5 overall finish at the SCVA 16's Regional Championships in 2013; and Top Five finishes at twenty national tournament competitions between 2010-2019.
As Director of LAVA West, Trevor oversees the entirety of the program from its youth program to the success of its top oldest teams. LAVA West is the premier volleyball club of the Conejo Valley and owes much of its success to Trevor's stewardship.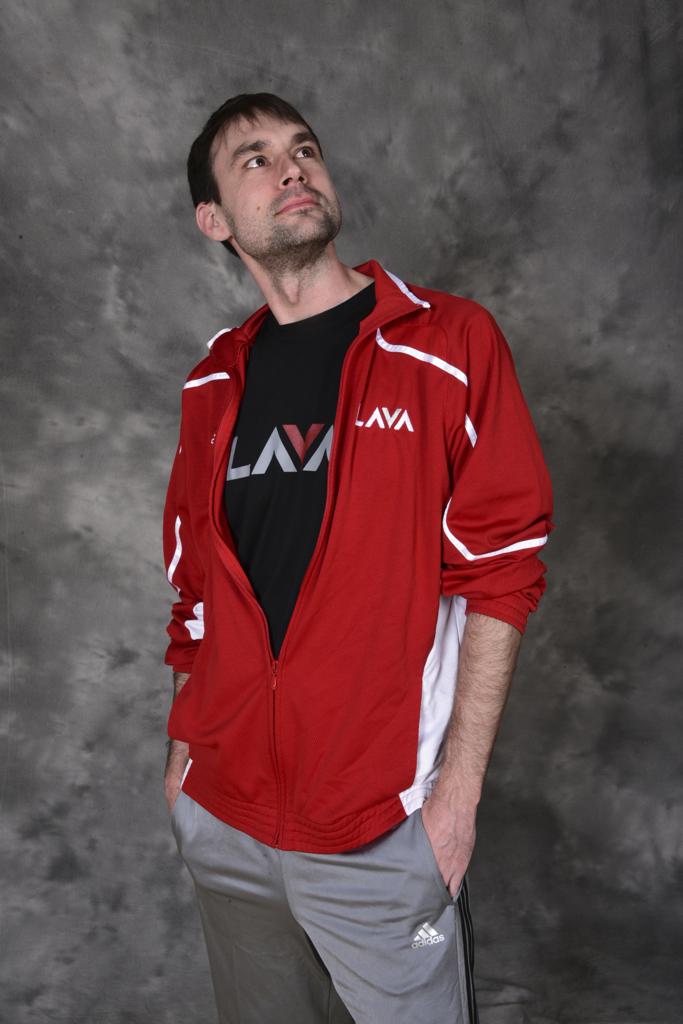 SHELDON SHEEHY - ASSISTANT DIRECTOR
Assistant Director - LAVA West
(email) sheldon.sheehy@gmail.com
(cell) 818-419-1332
Sheldon Sheehy returns to LAVA West for the upcoming season both as an Adidas team Head Coach as well as Assistant Director of LAVA West, bringing his patented brand of passion and charisma that captures and captivates the athletes lucky enough to play on his teams; the consummate "player's coach". Sheldon brings a decade's worth of experience to the table — he has been a part of LAVA since the organization's inception in both coaching and director roles.
Sheldon is known for his dedication, his ability to connect with and motivate players, and his commitment to the craft of coaching. He has coached numerous seasons of club volleyball with significant successes on his resume, with recent highlights including:
– Top Ten Overall Finish, SCVA 14's Region 2019
– Silver Medal, USAV 17's Junior National Championships 2018
– Bronze Medal, SCVA Las Vegas Classic 2018
– Bronze Medal, Pacific Northwest 16's National Qualifier 2018
– Top Five Finish, SCVA 18's Region 2017
– Gold Medal, USAV 18's Junior National Championships 2017
Sheldon got started as the Head Varsity Coach for Girls and Boys at Heritage Christian School in Van Nuys, guiding the school to multiple league championships and several CIF playoff runs during his multi-year tenure there. He then joined fellow LAVA Director Nabil Mardini as Assistant Coach for perennial powerhouse Pierce College Women's Volleyball in 2016; his first season saw the Pierce squad win League and Conference Championships, and a California State Championship Runner-Up. He was named Head Varsity Girls Coach at prestigious Viewpoint High School in 2018, a position he currently holds.
KRISTEN CASILLAS - HEAD COACH
Kristen Casillas is a long-time coach for LAVA West who is taking time off for maternity reasons. Kristen is one of LAVA West's longest tenured coaches in the youth divisions, having joined the West in 2012 and having spent the majority of her time coaching youth division athletes (12's-14's). We look forward to getting her back in the gym with us very soon and wish her all the best with her first baby!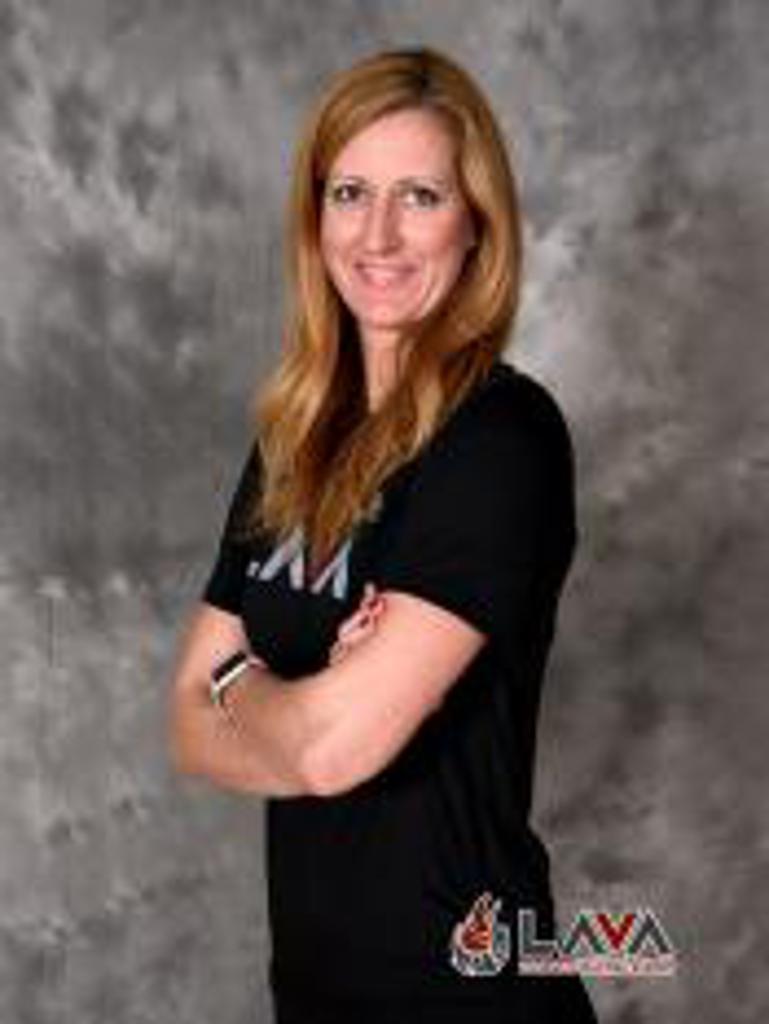 Decorated international star volleyball player Laura Walter returns to the sidelines for LAVA West this coming season. Laura was raised in her native Germany and was a successful volleyball player from a young age, rising so high as the German Women's National Team.
She came to the United States to play NCAA Division One college volleyball at Cal State University at Northridge, where she again showed her skills as a multi-award winner and leader of the Lady Matadors. She settled into life in Southern California after her graduation, but returned to volleyball by way of LAVA West in 2016 when she joined the West coaching staff. She has coached 15's, 16's, 17's, and 18's in her time with the club, and helped her squads earn a pair of qualification bids to Junior Nationals and three medals earned in national competition. We are excited to welcome Laura back to LAVA West!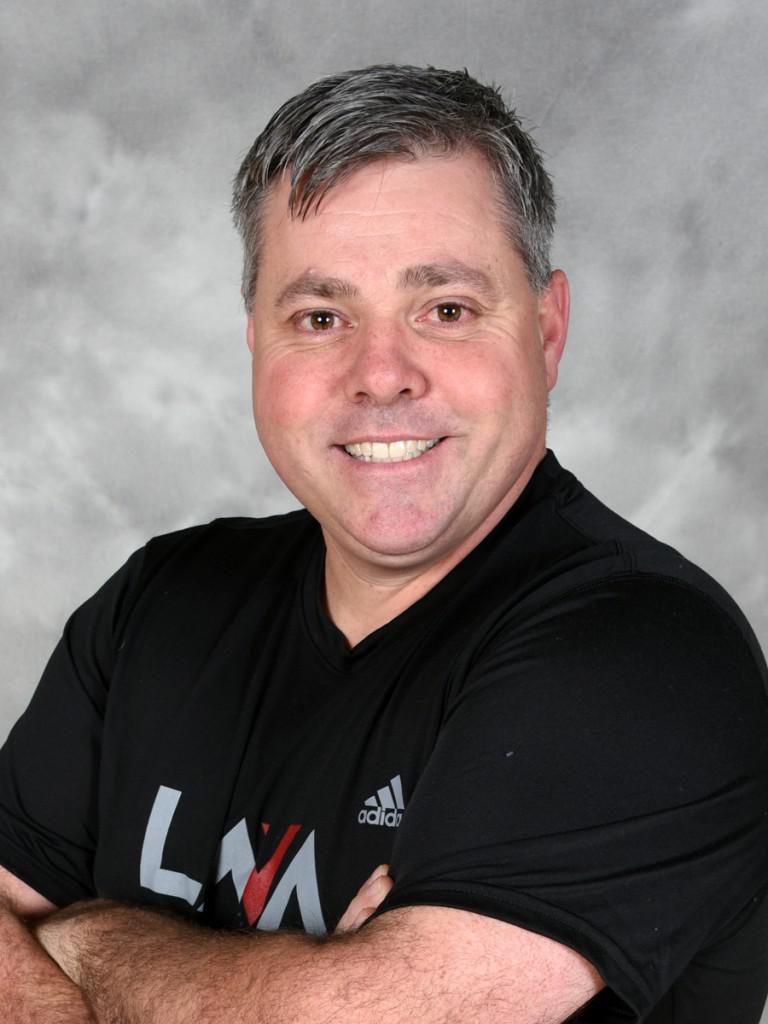 Scott Christopher has been playing and coaching volleyball for more than 25 years. Scott grew up in Pennsylvania and played volleyball as a setter for both California University of Pennsylvania and West Virginia University.
Scott has a tremendous passion for the game of volleyball and a clear vision for mentoring athletes through the sport that he loves; he has been recognized for multiple coaching awards from his peers, leagues, and media outlets over the years. After playing and coaching recreational teams while in college, Scott began his high school coaching career in Maryland where he was a Varsity Girls Head Coach and also founded the Outsiders Volleyball Club.
Over the years, Scott has been instrumental in building high school volleyball programs - first in Maryland and then later in Washington State - and on the club scene has found that anywhere he has found success, even helping qualify teams to compete USA Volleyball Junior Nationals and State Championships.
While in Seattle, Scott oversaw the volleyball program at the Overlake School and also coached for Sudden Impact Volleyball Club and North Shore Juniors Volleyball Club. Since moving to Thousand Oaks several years ago, Scott has become a valued member of the LAVA West family, in addition to currently serving as the Head Girls Varsity Coach at DeToledo High School and the Head Boys Varsity Coach at Crespi High School. We welcome Scott back to LAVA West for the coming season!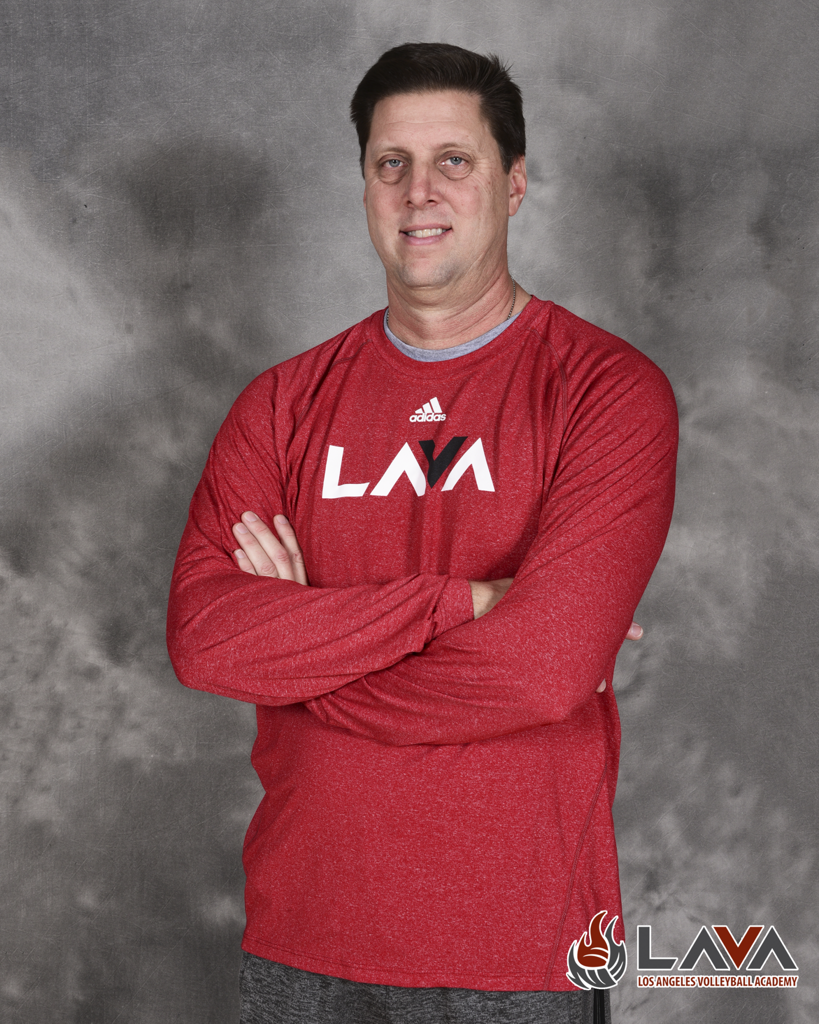 Popular local coach Todd Freyder brings many years of excellent coaching to the table for LAVA West, where he has coached since 2013. Todd has deep roots to the volleyball community in Conejo Valley, Simi Valley, and San Fernando Valley areas, having spent many, many seasons as the Girls Varsity Assistant Coach and/or Boys Varsity Assistant Coach at Royal High School, Simi Valley High School, Chaminade High School, Crespi High School, or DeToledo High School at one point or another.
Todd is known for his quiet but passionate demeanor, and for connecting with the athletes he coaches in a strong and effective manner, guiding them to significant growth and development, helping draw out their on-court best time and time again. He has coached multiple age groups in his time in club volleyball, coached many high-level teams, and earned a Bronze Medal in national competition, and has been proven to take whatever athletes are before and (1) make them better and (2) ensure they continue to love the sport.
We welcome Todd Freyder back to LAVA West for another year!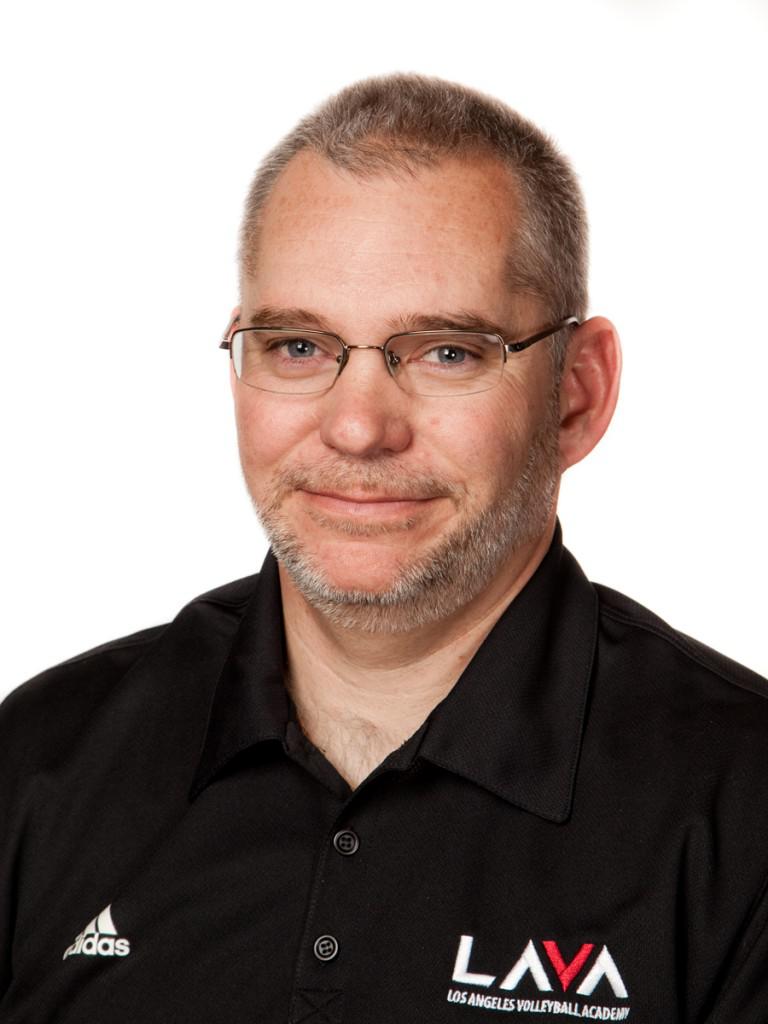 One of the most decorated and highly experienced assistant coaches in the whole of the LAVA organization, Robert Haar has perhaps the deepest ties to the Conejo community of any coach on the LAVA West staff - not to mention a significant set of recent successes to complement his long history of achievements.
Robert is currently a senior teacher at Thousand Oaks High School and the Varsity Girls Assistant Coach, but his high school coaching experience goes back almost thirty years with Head Boys and/or Head Girls Varsity Coaching stints throughout the 90's at both Thousand Oaks and Newbury Park High Schools - not to mention some time spent as the Women's Assistant Coach at Cal Lutheran University during that same period.
Robert has coached multiple decades of club volleyball, as well, first with local club Hodoli VBC and then Zuma Bay VBC, before joining the inaugural coaching staff of LAVA West in 2011.
At LAVA West, Robert has found immense success as one of the club's top assistant coaches, with multiple medals earned in national competition, including:
- Gold Medal, Volleyball Festival 18's National Championship 2012
- Bronze Medal, USA Volleyball 14's Junior National Championships 2016
- Gold Medal, USA Volleyball 15's Junior National Championship 2018
These, in addition to multiple Top Five national tournament finishes in recent years. Robert also serves an administrative role for LAVA West as its Division Manager, in charge of facilities and scheduling alongside and working closely with Director Trevor Julian.
We welcome Robert back for another great season here at LAVA West!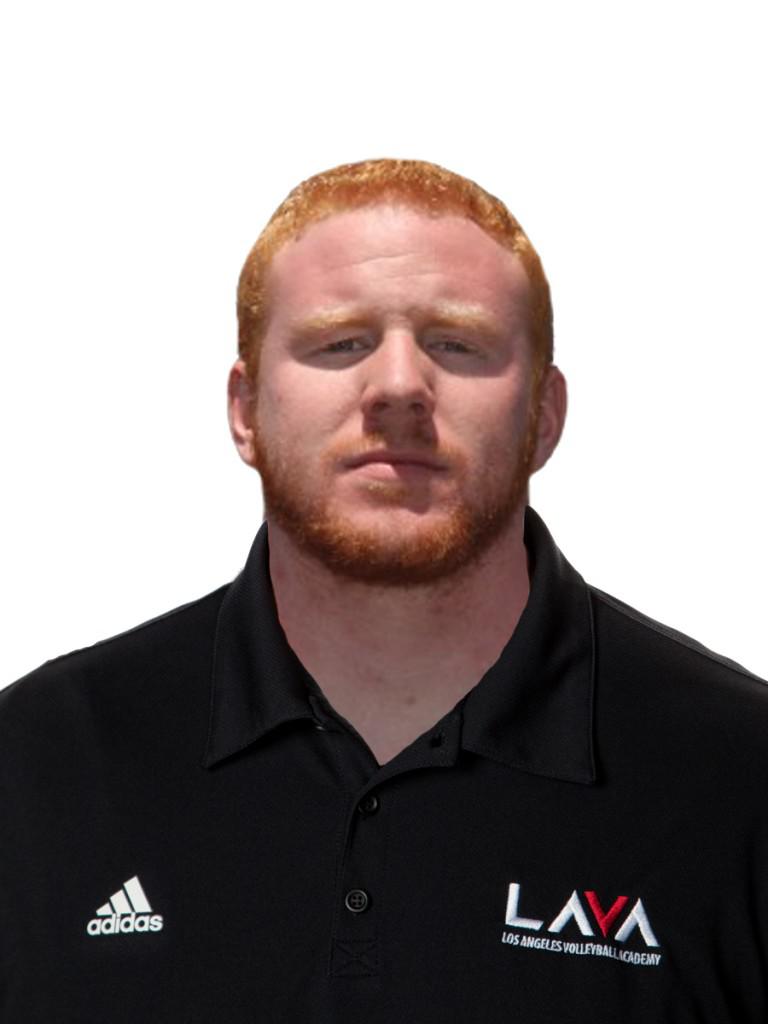 Southern California native Hunter Horn returns once more to the coaching staff at LAVA West for the coming season. A multi-sport letterman and multi-sport All-League and All-CIF selection at Quartz Hill HS in Lancaster, Hunter made his way over to the Conejo Valley as a multi-sport athlete at Cal Lutheran University (football and volleyball), where he won four straight conference titles in the former sport and still holds the single season kill record in the latter.
Hunter quickly brought his passion for volleyball into the coaching realm and has been a steady presence on the sidelines for both LAVA West (girls) and SMBC West (boys) over the past few seasons. His teams have found significant success, earning several medals during his tenure, most recently a Silver Medal with LAVA West 16 Adidas at the USA Volleyball Junior National Championships in Indianapolis in July 2019.
Hunter is considered one of the finest technical trainers of volleyball in the Conejo Valley. He is known for exceptional technical feedback and training, whether in private lessons, groups, or for the athletes on his teams. He has logged stints across the spectrum of ages and moves seamlessly between basic fundamental training for beginners and high-level advanced concepts and techniques for top players.
Hunter is currently a biology teacher at Simi Valley High School, where he is also the Boys Varsity Head Coach; he is a teacher first and foremost and takes that mentality into his coaching. We welcome Hunter Horn back to the sidelines for LAVA West!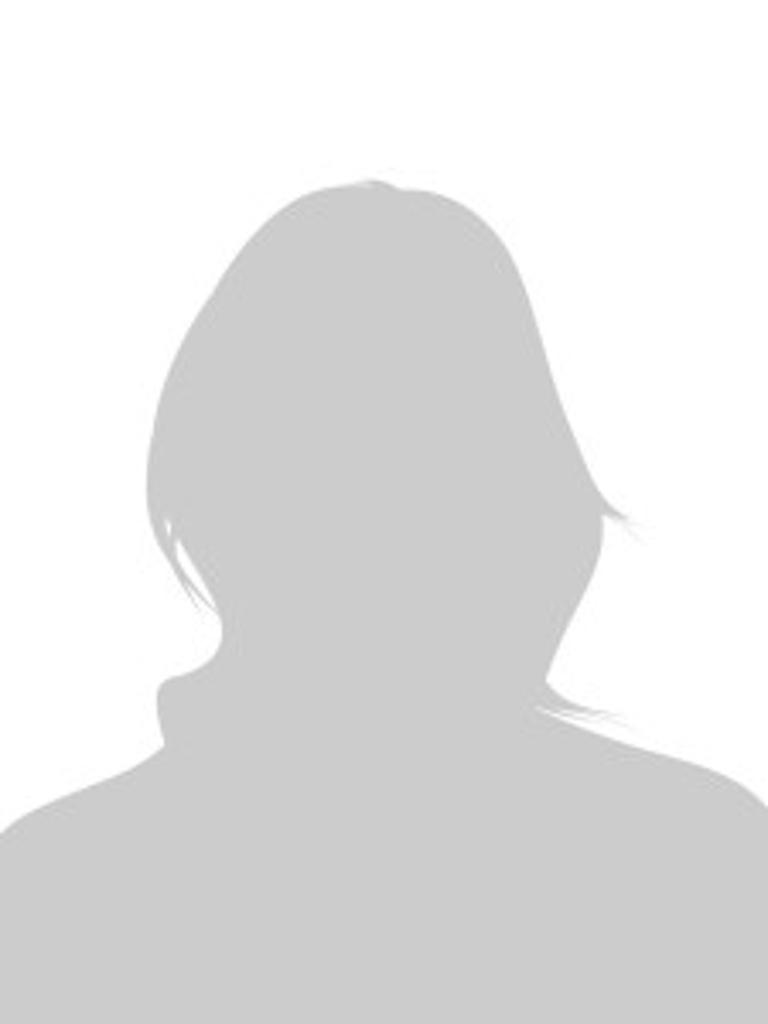 Tricia McKenna returns once more to coach for LAVA West this coming season. Born and raised in Scottsdale, Arizona, Tricia was a multi-sport athlete in high school but excelled most significantly as a standout middle blocker and opposite hitter during her playing days at Saguaro High School and also over six years of club volleyball with Arizona Peak Performance and Arizona Thunder. Though a bit undersized for those positions, her athleticism, vertical jump, and passion for the game allowed her to earn multiple accolades and awards during her younger years playing career.
She moved to Thousand Oaks several years ago with her husband and two kids, and found her way back to the volleyball world in 2015 when she joined the LAVA West coaching staff as a youth instructor with the Lite Program. She has swiftly worked her way up the ranks, coaching in the 12's and 13's division for multiple years. As assistant for 13 Adidas in back-to-back seasons, she helped guide the squad to a handful of top finishes at national tournaments, not to mention D1, D2, and D3 regional tournament finishes.
Tricia is known for her savvy way of handling her players, connecting with them on a personal level, and helping them achieve their goals with good, old fashioned positive reinforcement and communication. LAVA West happily welcomes Tricia McKenna back into its coaching ranks for the coming season!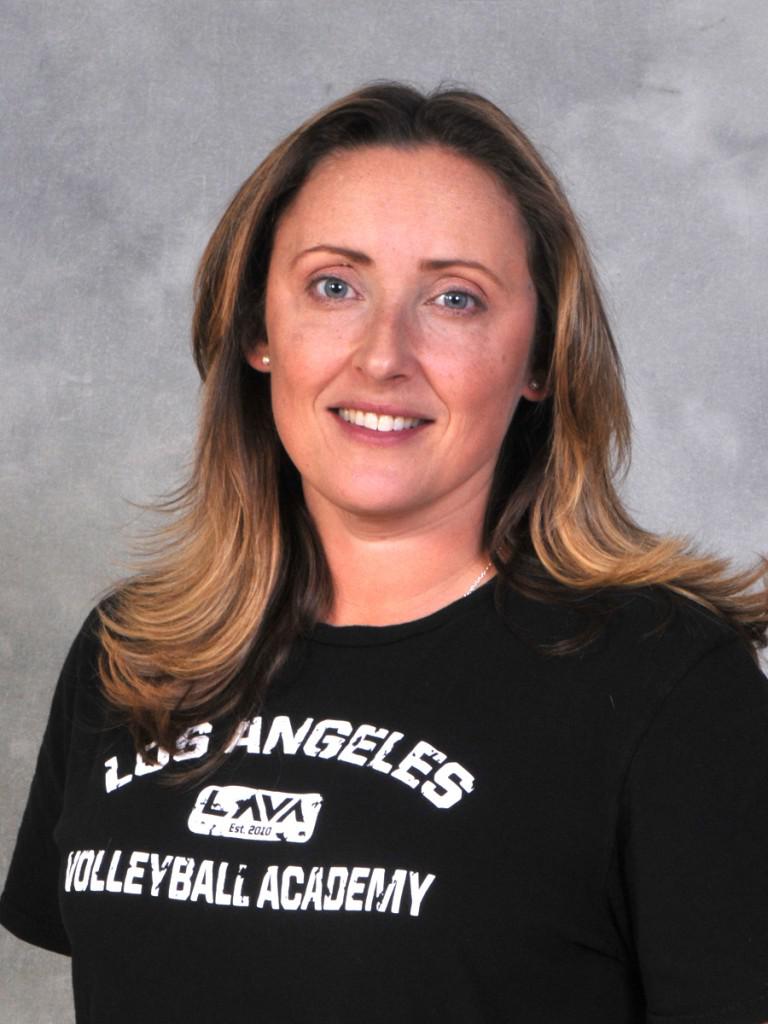 Georgia Mitchell returns once again to walk the sidelines for LAVA West. A star athlete, four-year starter, team captain, All-Conference selection, and School Athlete of the Year for Southwest Minnesota, she spent time interning as a trainer out of college with the USA Volleyball Youth and Junior National Teams, and the precursor to the High Performance Programs.
A multi-sport athlete as a high school player, Georgia found volleyball as her after-playing coaching path and has logged much experience at both the high school and club levels.
She spent time coaching Minnesota Juniors before she came west and settled back home in Southern California. Currently the Head Girls Varsity Coach at Louisville High School, Georgia has also coached club for LAVA West since 2013. She swiftly made her mark as an assistant coach at the 12's and 14's levels before becoming significantly involved as a Head Coach at the Adidas team level. She has coached 12 Adidas, 16 Adidas, and 17 Adidas teams during her time at LAVA West, and guided her teams to multiple D1/D2 SCVA finishes, multiple Top 5 national tournament finishes, and a Junior Nationals regional qualification bid. She returns to LAVA West this coming season looking to further add to her stockpile of successes.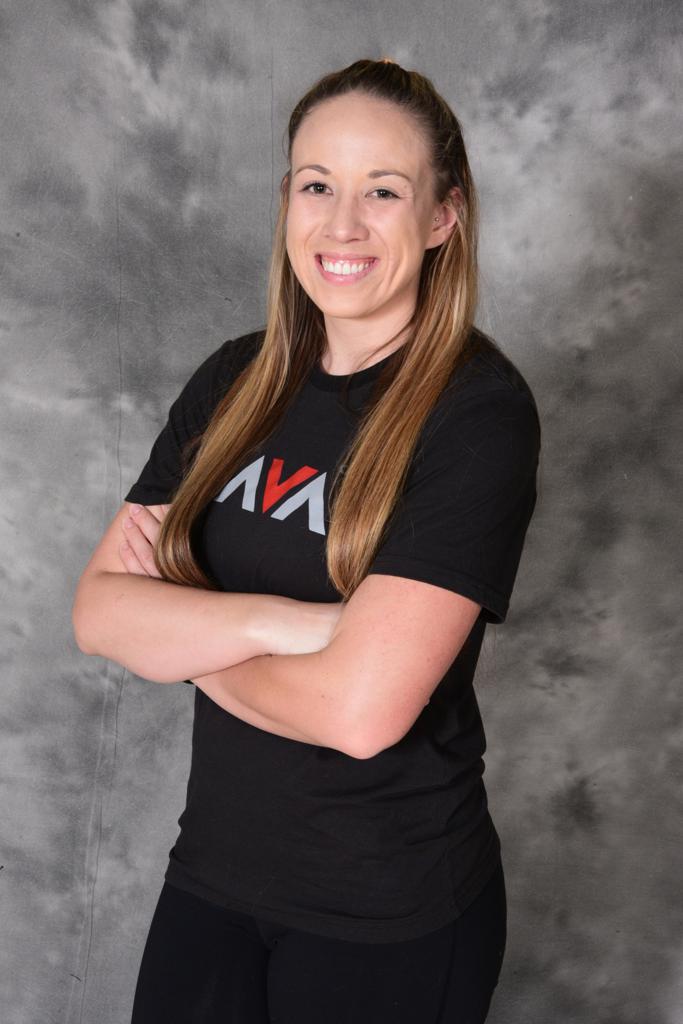 Popular local coach Amanda Soper returns for another excellent season of coaching at LAVA West. Amanda was a standout player for Royal High School, earning multiple awards including All-League en route to obtaining an academic/athletic scholarship to Newberry College in South Carolina, where she played for four years.
Upon graduation in 2015, she returned to her roots and got busy coaching, looking to contribute to and make her mark upon the volleyball community that gave her so much opportunity. Amanda has coached at Simi Valley High School, Royal High School, and Chaminade College Preparatory School, alongside several of our West coaches, and has coached both girls and boys volleyball with great and sustained success.
Having graduated college and while at the same time earning her Masters at Azusa Pacific University, Amanda joined the West staff in 2015. She has coached 12's, 14's, 16's, 17's, and 18's over the years, and is very excited for another great season at LAVA West.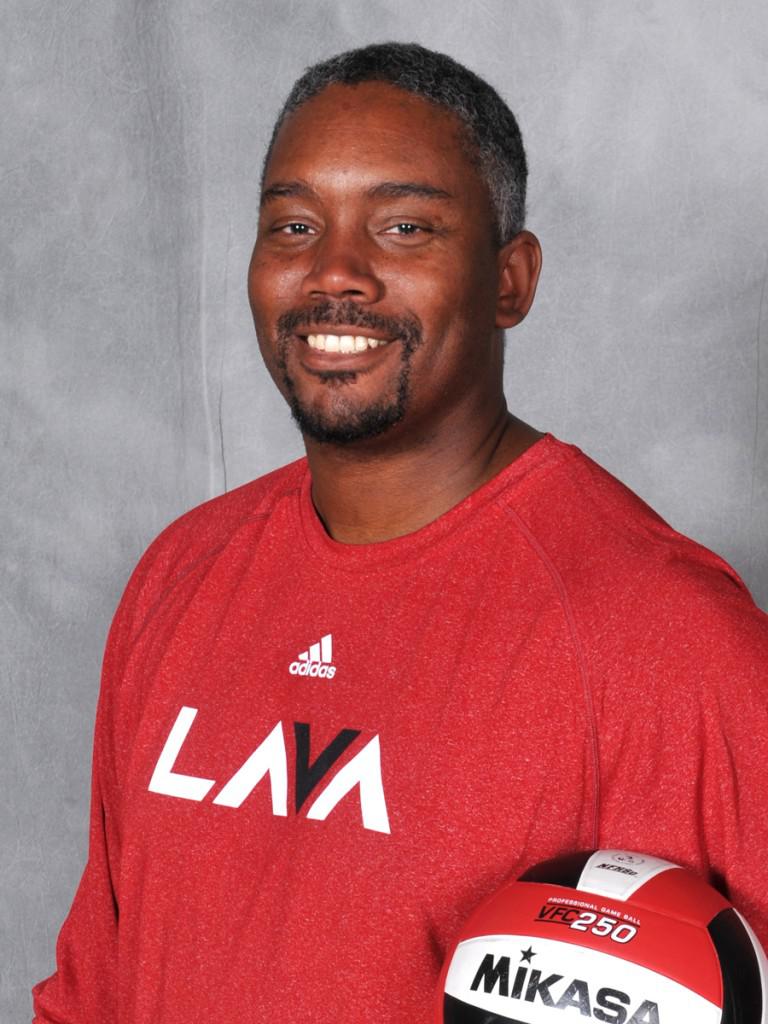 LAVA West welcomes long-time local coach Eric Taylor to its coaching staff for the coming season. Eric is one of the longest-tenured coaches in the Conejo Valley area for both boys and girls volleyball. A former standout player for Camarillo High School, Eric over two decades of coaching at multiple local middle schools and high schools, and in club volleyball.
Eric is the current Head Varsity Girls Coach at Westmark School in the San Fernando Valley. He has logged stints at Santa Paula High School, Viewpoint High School, Louisville High School, and Westlake High School, among others, at the Varsity, Junior Varsity, and Freshmen levels. He has helped guide his squads to multiple CIF Championships, Runner-Ups, and Semi-Final appearances over the years.
Before joining LAVA West in 2014, Eric coached for Westlake VBC for Girls and Bones VBC for Boys (Bones partnered with LAVA boys program club SMBC Boys to launch SMBC West in 2017, for which club Eric also now coaches). Eric has coached nearly every age group during his time in club volleyball, with specific experience in the youth age groups 12's-14's. Welcome back, Eric!