The alumnae of LAVA West are an exceptional group of women. Our graduates have gone off to play at Division One, Division Two, Division Three, NAIA, and CCCAA schools; we are also equally as proud of those graduates who did not play college volleyball or pursued club volleyball in college. Many of our graduates have come back to coach for us at LAVA West - some alums are coaching even now!
We are immeasurably proud of our group of graduates and look forward to the day when they step back into our gym. These are the women who built LAVA West into what it is today. We stand upon their shoulders!
ᶲ = Coached for LAVA
ᶿ = Played College Sand
ˣ = Did Not Play College
* = Played Club College

TEAM SPOTLIGHT: 18 ADIDAS (2019)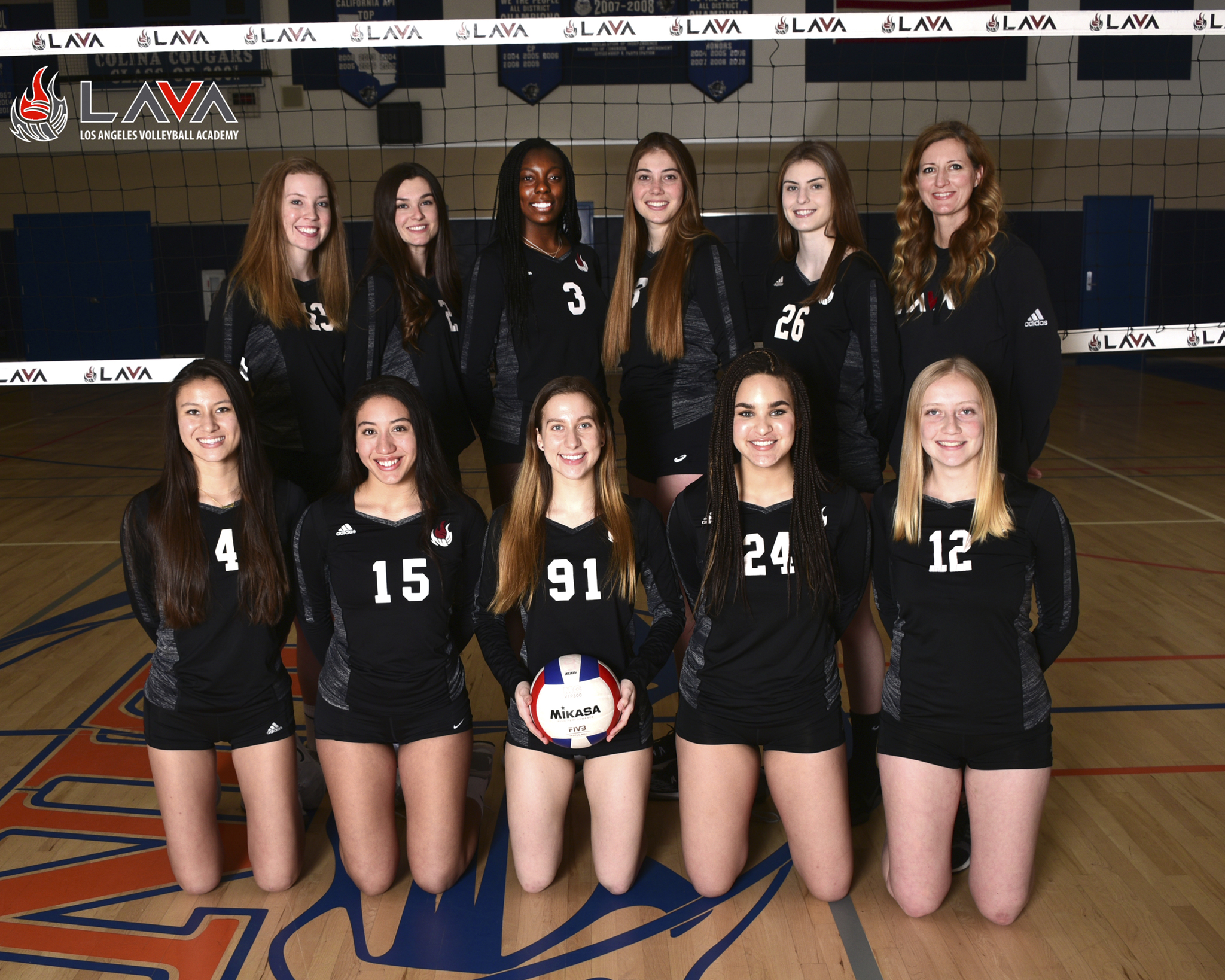 Congrats to our Spotlight Class, the Graduates of 2019!
We celebrate the Lava West 18 Adidas team and graduating class of 2019. In their senior season, this exceptional group of athletes and young women competed in Division One of the SCVA, finished Top 10 in 18 Open at the SoCal JNQ, and at the Lonestar Classic in Texas qualified for USAV Junior Nationals for the sixth straight year, a feat never before accomplished by any one class in the history of Ventura County. Several athletes on the squad played for LAVA West for as many as six years, racking up medals at national tournaments and earning back-to-back-to-back-to-back-to-back-to-back bids. Watch closely at holidays and over the summer, and you will find these girls back in the LAVA West gym with Coach Laura, always working hard to hone their skills and get better.