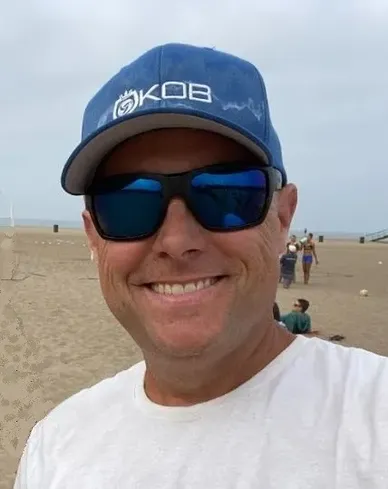 Respected, long-time beach volleyball coach Dave Callis is the Director of Lava Beach and oversees the entirety of the program from its youth program to the success of its top oldest teams: coaches, players, and families.
David Callis is the founder and Head Coach working for the TEN.  He found his passion for beach volleyball on the beaches of Carmel, CA and later played in college.  As a father of two daughters, David began coaching volleyball when his youngest daughter showed interest in 2015.  This re-ignited his passion for the sport which he has been coaching year-round ever since.
David has spent over 25 years as a professional coach, developing many and helping them achieve their personal best in many facets of life.  David is a believer in Servant and Situational Leadership which he has found the best way to develop others.  He knows that each person he has the privilege to work with, has unique needs and he evolves his coaching style to match.  Whether your goal is to play in college on a scholarship or just get better at a game that you can play for life – David can help you!
Please feel free to contact Dave with any questions about the Lava Beach program. His contact information is below and he is eager to speak with you.
Dave Callis - Director, Lava Beach
(email) dnrcallis@gmail.com
(cell) 831-601-9016