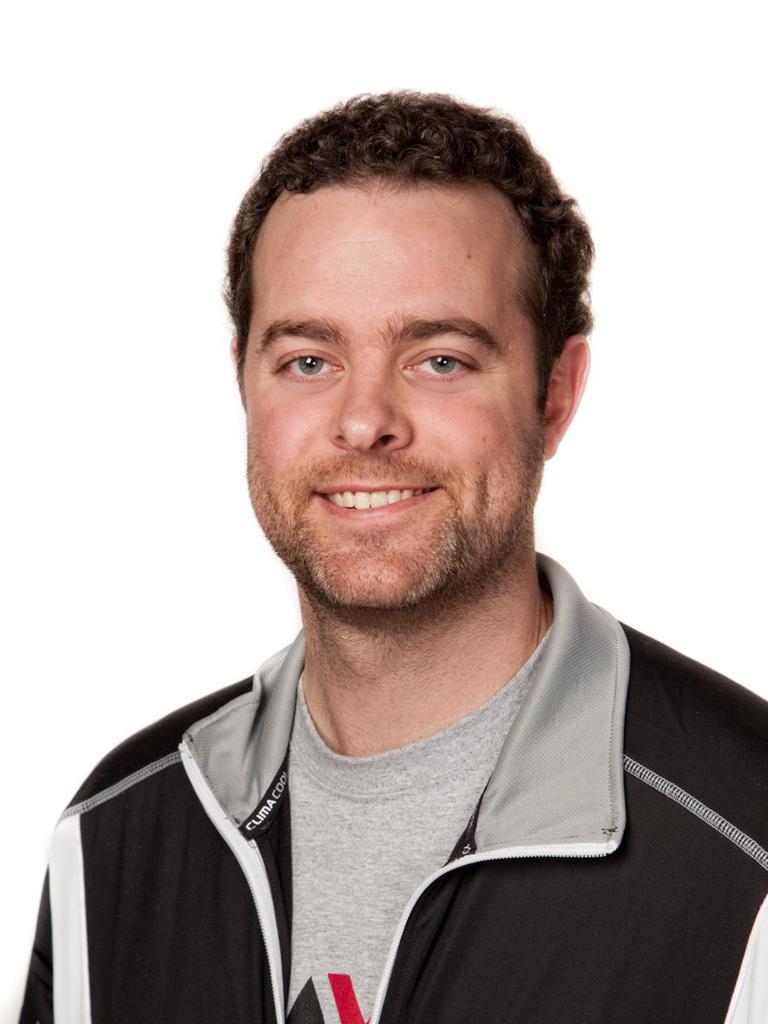 Co-Founder & Principal
Director of Global Development
Head Director - LAVA Girls
Club Director - LAVA West
Trevor Julian is one of the most recognizable and respected coaches in Southern California with an array of successes both recently and over his long club coaching career. A long-time and immensely successful junior girls club volleyball coach — his teams over the years have consistently competed in Division One of the SCVA (now known as the Premier Volleyball League, or PVL) and finished Top Five multiple times at various national travel tournaments, including won a handful of medals in national competitions — he has one of the most impeccable reputations in the region for dealing with players and parents in an honest and caring way.
A Co-Founding Member of the Los Angeles Volleyball Academy, Trevor brings a diverse skill-set to the table as a current Principal of LAVA. A former award-winning volleyball player himself — captain and four-year starter at USC, captain and multi-year member of USA Youth National Team, inductee into the Harvard-Westlake High School Hall of Fame — he transitioned degrees in Creative Writing and Business Administration into a career in commercial real estate; his fifteen years in the business saw him work the acquisition, disposition, exchange, or evaluation of more than one billion dollars of southland property, and the marketing/brokerage skills he developed during time spent in the business trenches gives him a unique perspective on growing the LAVA brand.
In addition to spearheading strategic planning for LAVA as the company's Director of Development, Trevor also serves as Club Director for LAVA West in Thousand Oaks and coaches two West Adidas teams each season: he continues his long reign in the 16's Division as Head Coach of LAVA West 16 Adidas and, as he does each season, will also coach an additional Adidas team.
Trevor's Playing Career ... An alumnus of LAVA affiliate SMBC Boys, Trevor found success and earned accolades as a player across multiple levels: (High School) He set statistical records (passing percentage, kills in a match, kills in a season, aces in a season, career kills, among others) and earned myriad All-League, All-Area, and All-CIF honors at Harvard-Westlake School, accolades enough to earn induction into the school's inaugural Athletic Hall of Fame Class; (Club) Trevor spent the majority of his time in club volleyball with SMBC Boys, where he played for five years - three seasons of which were for 18 Adidas on teams that Top Five at Junior Nationals in 18 Open; (College) He earned a scholarship to the University of Southern California (USC) and was a four-year starter, Team Captain, and two-time All-American Honorable Mention for the oft #1 ranked Trojans, and widely regarded as the best serve receive passer in the nation at the time; (Beyond) He spent two years training with the USA Youth National Team and saw international competition overseas as Captain of the '97 squad, and he was recruited out of college ('01) to train with the USA Men's National Team at the Olympic Facility in Colorado Springs, an offer he ultimately declined.
Trevor's Coaching History ... Trevor moved quickly and easily into the coaching ranks following college, joining his alma mater club (SMBC) and swiftly making his mark on the girls side. Bolstered by his exceptional reputation as a "players coach" among area players, parents, and coaches alike, Trevor spent ten superlative seasons as Head Coach of the SMBC Girls 16-1's — where under his guidance the team enjoyed a period of immense, sustained success. In 2011, he co-founded LAVA and took control of the 16's division once again, where his work has been equally impressive. Trevor is the longest-tenured 16's division coach in the entire SCVA region, having coached 16's specifically without break since 2002. At LAVA, he first coached 16's for LAVA South before moving over to LAVA West full-time in 2015. In addition to his 16 Adidas team each season, Trevor coaches a second Adidas team; for LAVA West, he has coached 18 Adidas, 15 Adidas, 14 Adidas, and 13 Adidas teams in recent seasons, as well.
Success, Medals, and Hardware ... A consistent presence in the upper echelons of the SCVA's Gold Divisions -- and now the regional Premier Volleyball League (PVL) power league -- Trevor's teams have also triumphed repeatedly and to significant degree on the national stage, boasting a multitude of Top Five finishes at national travel tournaments, several qualification bids to the Junior Nationals, a Junior Nationals 18's Championship, a Volleyball Festival title, and multiple medals at national competitions. Recent medal highlights include:
– Bronze Medal, Pacific Northwest 16's Junior National Qualifier 2021
– Silver Medal, USAV 16's Junior National Championships 2019
– Gold Medal, USAV 18's Junior National Championships 2017
– Bronze Medal, MidEast 16's Junior National Qualifier 2017
– Gold Medal, Pacific Northwest 16's Junior National Qualifier 2016
– Gold Medal, SoCal 16's Junior National Qualifier 2015
– Bronze Medal, SoCal 16's Junior National Qualifier 2014
– Bronze Medal, Show Me 16's Junior National Qualifier 2014
– Bronze Medal, Fiesta Classic 16's Championship 2012
– Gold Medal, Volleyball Festival 16's National Championship 2010
Additional highlights include: 4th Place finish at the 2021 Sunshine Classic in Orlando for 16's; 5th Place finish at the 2018 SoCal JNQ for 16's; 5th Place overall finish in 16 USA at the 2017 USAV 16's Junior National Championships; five straight years of qualifying bids to higher divisions at Junior Nationals (2014-2018) and then again in 2021; #3 overall ranking in the SCVA for 16's in 2017; #5 overall ranking in the SCVA for 18's in 2017; #5 overall finish at the SCVA 16's Regional Championships in 2013; and Top Five finishes at twenty-one national tournament competitions over the past ten years.
At LAVA West ... Trevor joined the West as a top Head Coach is 2013, in addition to coaching a top South team. He moved over to LAVA West full-time as a coach in 2015 and became sole Director in 2016. As a West coach, Trevor has experienced the most dramatic and successful run of any club coach in the history of the Conejo Valley, with multiple bids, medals, and top finishes regionally and nationally. As West Director, Trevor has been the driving force behind the rise of LAVA West as the premier club in Ventura County. He continues to oversee the West's dominance to this day.
One of two Principal Co-Founders of the Los Angeles Volleyball Academy, Trevor is responsible for the creation of much of the literature regarding the philosophies of LAVA, LAVA Girls, and SMBC Boys, particularly the organization's Three Core Values and Mission Statement, all of which speaks directly to his own personal character-based system of beliefs. Trevor himself is well-known within the volleyball community for having an excellent reputation for honest dealings and high ethical standards, as well as striving hard to ensure those working and coaching for LAVA endeavor to do differently and better in their every single act and action. Trevor spearheads much of the strategic planning for LAVA as Director of Development and Principal Member, Club Director of LAVA West, Consulting Director of SMBC West, and his roles as Head Coach of two LAVA West Adidas teams.
Trevor Julian - Director, LAVA West
(email) trevorjulian@gmail.com
(cell) 818-631-7785