Established in 1982, SMBC Boys is one of the oldest and most successful boys volleyball clubs in the country.
We have earned 34 medals - and counting - at Junior Nationals over the years, including those below.

SMBC West fields several teams annually across multiple age divisions. Our athletes come from all over: the Conejo Valley, the San Fernando Valley, Santa Barbara to Simi Valley, Moorpark to Malibu, Calabasas to Santa Clarita, Woodland Hills to West Los Angeles, and all areas of greater Ventura County.
There are five primary age divisions at SMBC West: 18's (seniors), 17's (juniors), 16's (sophomores), 15's (freshmen), and 14's (8th graders). The grades listed are most common for that age division. Most often, seventh graders also play in the 14's division. Periodically, if there are enough athletes, we will put together a 13's team (seventh graders only) or a 12's team (5th/6th graders).
At SMBC West, we also have a popular youth and juniors non-team training program (youth for 4th-6th graders and juniors for 7th-8th graders) who are newer to the sport and not yet ready to play on actual teams. We encourage you to speak to our Director Matt Diaz (via cell at 818-395-4495 or matthew.diaz@me.com) or any of the families in our program about what it means to be part of SMBC West!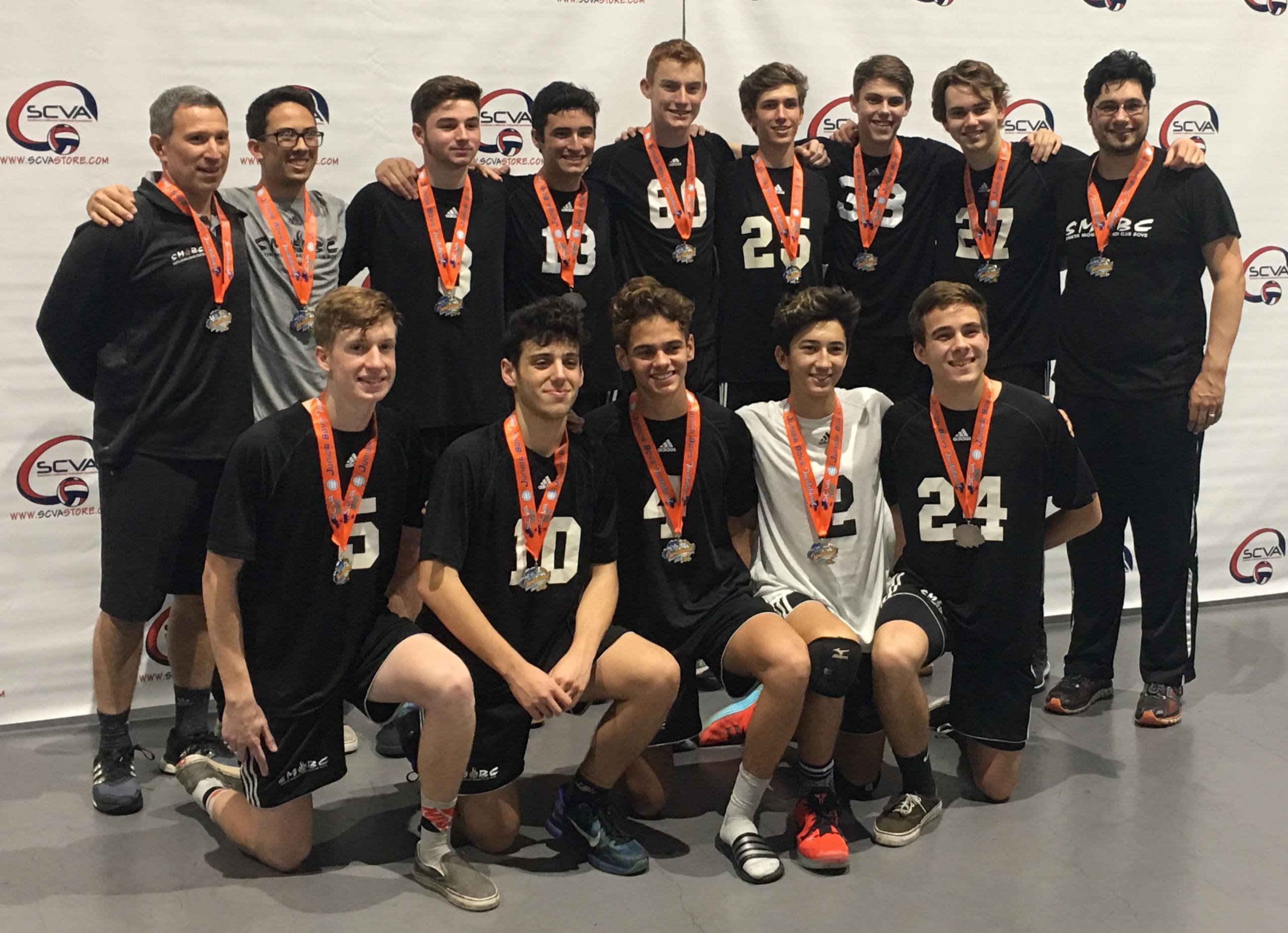 *Anticipated Teams for 2022-2023 Club Season*