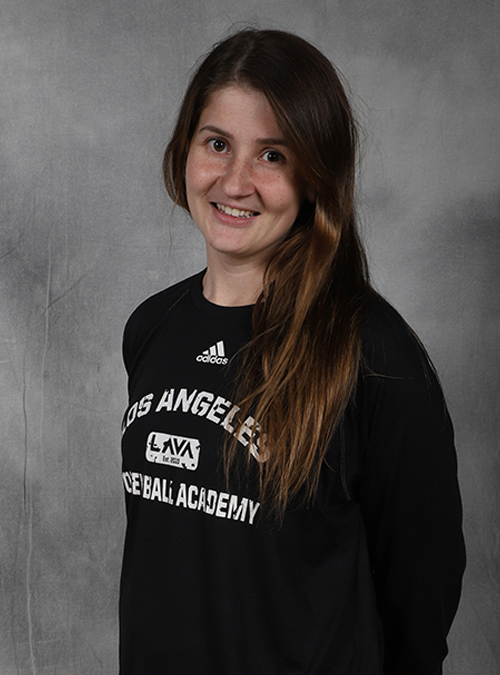 Catarina Marbach is a rising star on the Club Director stage, having infused LAVA Shack with her infectious energy and enthusiasm in recent years as she rose to the top spot within the club. Catarina, or Katt for short, is a homegrown Los Angeles volleyball product. Raised in Burbank, the four-year member of the girls varsity team of Burroughs High School is also a graduate of LAVA herself, having finished her club career with LAVA South 18's in 2012.
Katt went on to win a State Championship as a setter for the Pierce College Women's Volleyball Program, under LAVA Director Nabil Mardini - who recognized Katt's exceptional value and brought her on as a coach with the club immediately. She has been successfully coaching with LAVA Girls since 2012.
Over the span of her career, Katt has coached every age group ranging from 11's-18's. She began at LAVA South and moved over to West Los Angeles when LAVA Shack launched, coaching multiple age groups as well as the youth program. She swiftly became a popular figure with the athletes and families, and when the opportunity presented itself, Katt was named Club Director of LAVA Shack in 2018.
Catarina "Katt" Marbach - Director, Lava Shack
(email) catarina.emerson2@gmail.com