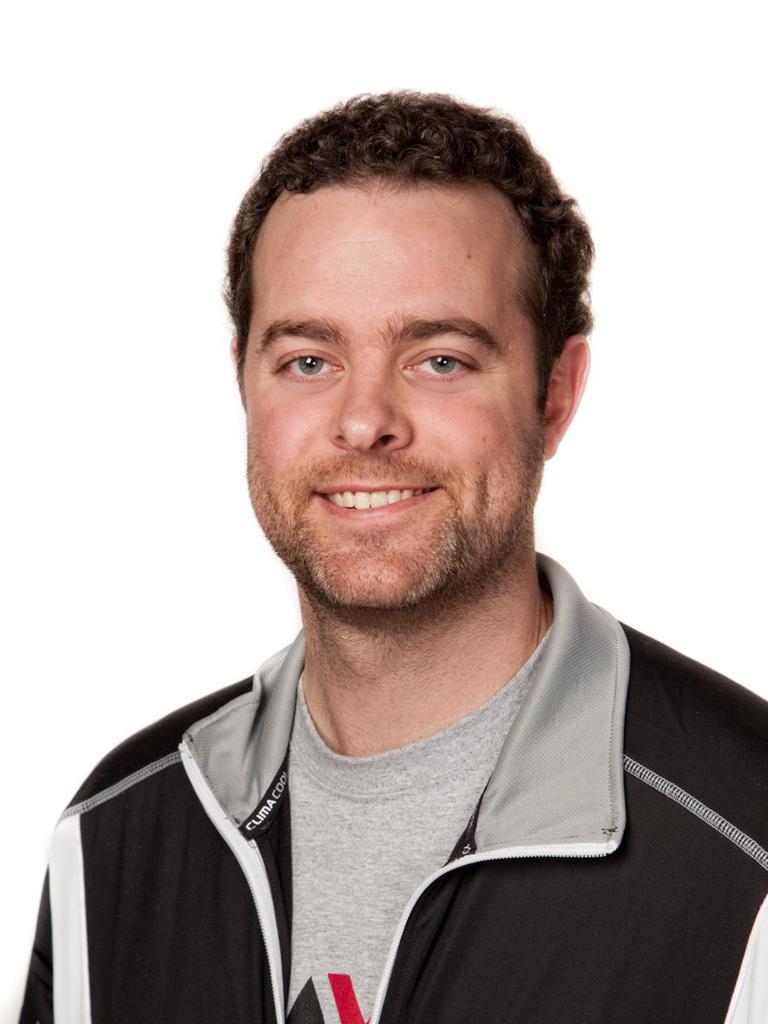 Long-time girls club volleyball coach Trevor Julian has an impeccable reputation locally and nationally for producing excellent and competitive teams, training and developing top athletes, and working with parents and families in an honest and caring way. Trevor is also one of the most recognizable and respected club volleyball figures in Southern California, advising and counseling myriad other club directors and volleyball-based organizations through the past few challenging years.
As a Player . . . Trevor is a former award-winning volleyball player himself — captain and four-year starter for the often #1 ranked University of Southern California Men's Volleyball Program, member and captain of the USA Men's Olympic Youth and Junior National Teams — who transitioned degrees in English-Creative Writing and Business at USC into a successful post-graduate career in commercial multi-residential real estate, before launching the Los Angeles Volleyball Academy (LAVA) and moving into club sports full-time; his fifteen years in the real estate business saw him work the acquisition, disposition, exchange, or evaluation of more than one billion dollars of southland property, and the marketing/brokerage skills he developed during time spent in the business trenches gives him a unique perspective on growing the LAVA brand.
As a Head Coach . . . Trevor is easily the most decorated and successful girls club coach in the area, racking up a multitude of wins, bids, and medals in recent seasons as he has experienced the most dramatic run of success one coach has ever seen in the Conejo Valley. He is also the longest-running 16's age division coach in all of Southern California, having coached that age division without break since 2002.
A consistent presence in the Premier Volleyball League and the upper echelons of the SCVA's Gold Division, Trevor's teams have also triumphed repeatedly and to significant degree on the national stage, boasting a multitude of Top Five finishes at national travel tournaments, several qualification bids to the Junior Nationals, an 18's National Championship, a Volleyball Festival title, and multiple medals at national competitions. Recent medal highlights include:
– Bronze Medal, Pacific Northwest 16's Junior National Qualifier 2021
– Silver Medal, USAV 16's Junior National Championships 2019
– Gold Medal, USAV 18's Junior National Championships 2017
– Bronze Medal, MidEast 16's Junior National Qualifier 2017
– Gold Medal, Pacific Northwest 16's Junior National Qualifier 2016
– Gold Medal, SoCal 16's Junior National Qualifier 2015
– Bronze Medal, SoCal 16's Junior National Qualifier 2014
– Bronze Medal, Show Me 16's Junior National Qualifier 2014
– Bronze Medal, Fiesta Classic 16's Championship 2012
– Gold Medal, Volleyball Festival 16's National Championship 2010
Additional highlights include: 4th Place finish at the 2022 Pacific NW PNQ in Spokane for 16's; 4th Place finish at the 2021 Sunshine Classic in Orlando for 16's; 5th Place finish at the 2018 SoCal JNQ for 16's; 5th Place overall finish in 16 USA at the 2017 USAV 16's Junior National Championships; five straight years of qualifying bids to higher divisions at Junior Nationals (2014-2018) and then again in 2021; #3 overall ranking in the SCVA for 16's in 2017; #5 overall ranking in the SCVA for 18's in 2017; #5 overall finish at the SCVA 16's Regional Championships in 2013; and Top Five finishes at twenty-four national tournament competitions over the past ten years.
As Director of Lava West . . . Trevor has orchestrated the rise of Lava West from a quality local club to a regionally and nationally known entity; indeed, Lava West is the premier volleyball club of the Conejo Valley and has proven the most successful club in the history of Ventura County  --  and owes much of its success to Trevor's stewardship. In recent seasons, West teams have won twenty medals in national competition and eighteen qualification bids to Junior Nationals. Each season of his tenure, LAVA West has placed multiple teams in the Premier Division of the Premier Volleyball League (PVL) or Division One of the SCVA.
Trevor oversees the entirety of the program from its youth program to the success of its top oldest teams: coaches, players, and families. He has head coached the 13's, 14's, 15's, 16's, and 18's age groups with tremendous success in recent years, not to mention spends an exorbitant amount of time in the gym running youth clinics, middle school clinics, camps, and workshops, forming a connection with every kid that comes through the Lava West doors. He also is a Consulting Director with the Smbc West boys club program, the brother club of Lava West, putting him in total contact with more than five hundred athletes each year.
Please feel free to contact Trevor with any questions about the LAVA West program. His contact information is below and he is eager to speak with you. His full bio is also online here, along with the rest of his Lava West coaching staff.
Trevor Julian - Director, LAVA West
(email) trevorjulian@gmail.com
(cell) 818-631-7785