Established in 1982, SMBC Boys is one of the oldest and most successful boys volleyball clubs in the country.
We have earned 34 medals - and counting - at Junior Nationals over the years, including those below.

SMBC West Volleyball Club for Boys is a program on the cusp of greatness.
Based in Thousand Oaks, SMBC West taps into the talent-rich regions of the Conejo Valley, Ventura County, Malibu, Simi Valley, Calabasas, and the western San Fernando Valley. The club has its core three central goals: (1) train well and develop fully the young male athletic talent of the area in the sport of volleyball; (2) teach the boys of this community how to be excellent young men through the vehicle of athletics; and (3) compete on-court to win matches at the highest of competitive levels.

SMBC West fields four to six travel teams annually across multiple age divisions and practices out of a handful of facilities, all located in Thousand Oaks a stone's throw from where the 101 fwy meets the 23. We have assembled a truly exceptional coaching staff, all under the guidance of SMBC West Director Matthew Diaz, a highly respected long-time boys club coach coach and director.
We also have a boys youth and juniors training program for 4td-8th graders who want to train, but are not yet ready to step into the commitment of club volleyball in full. We encourage you to speak to our Director or any of the families in our program about what it means to be part of SMBC West!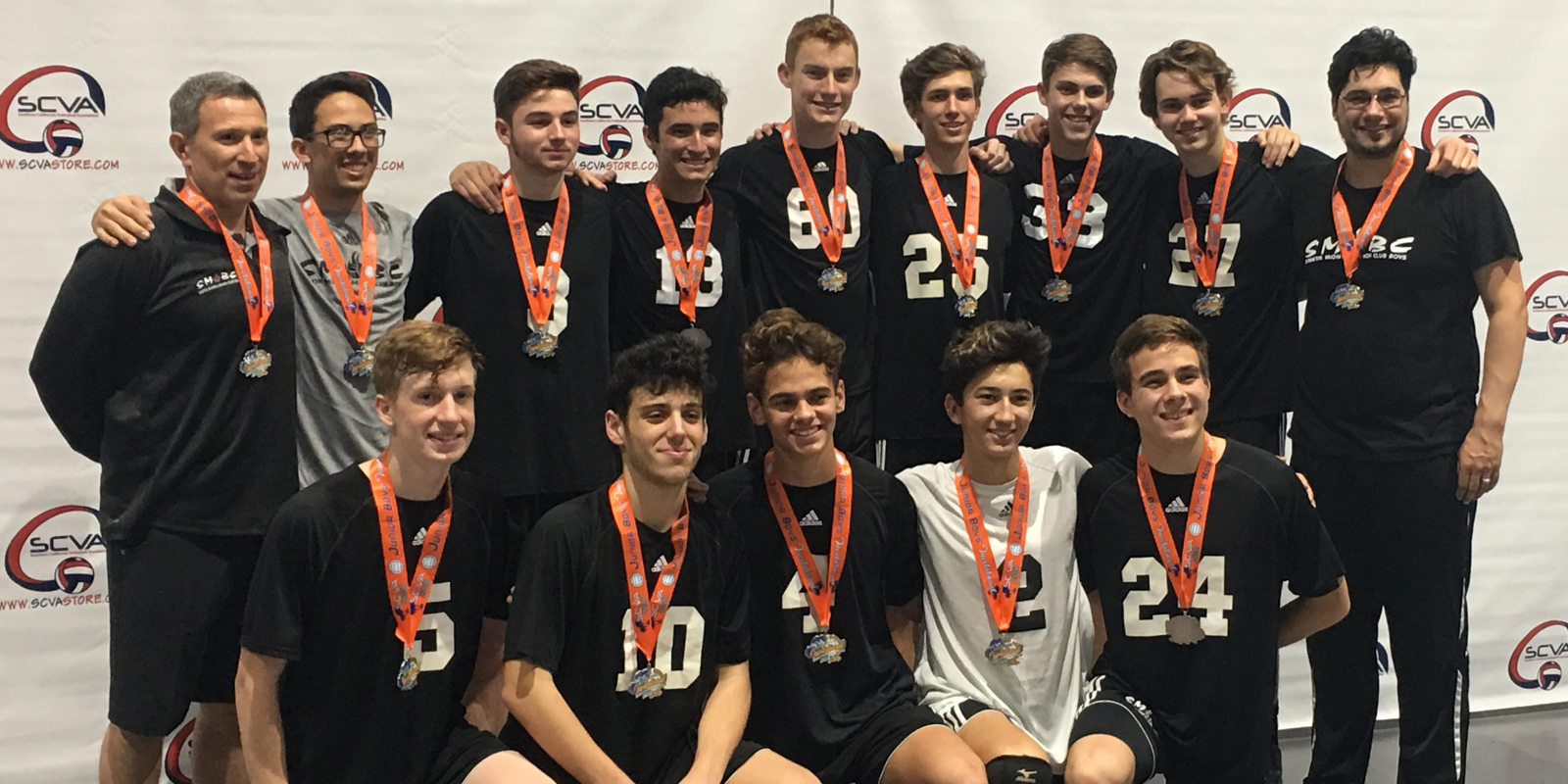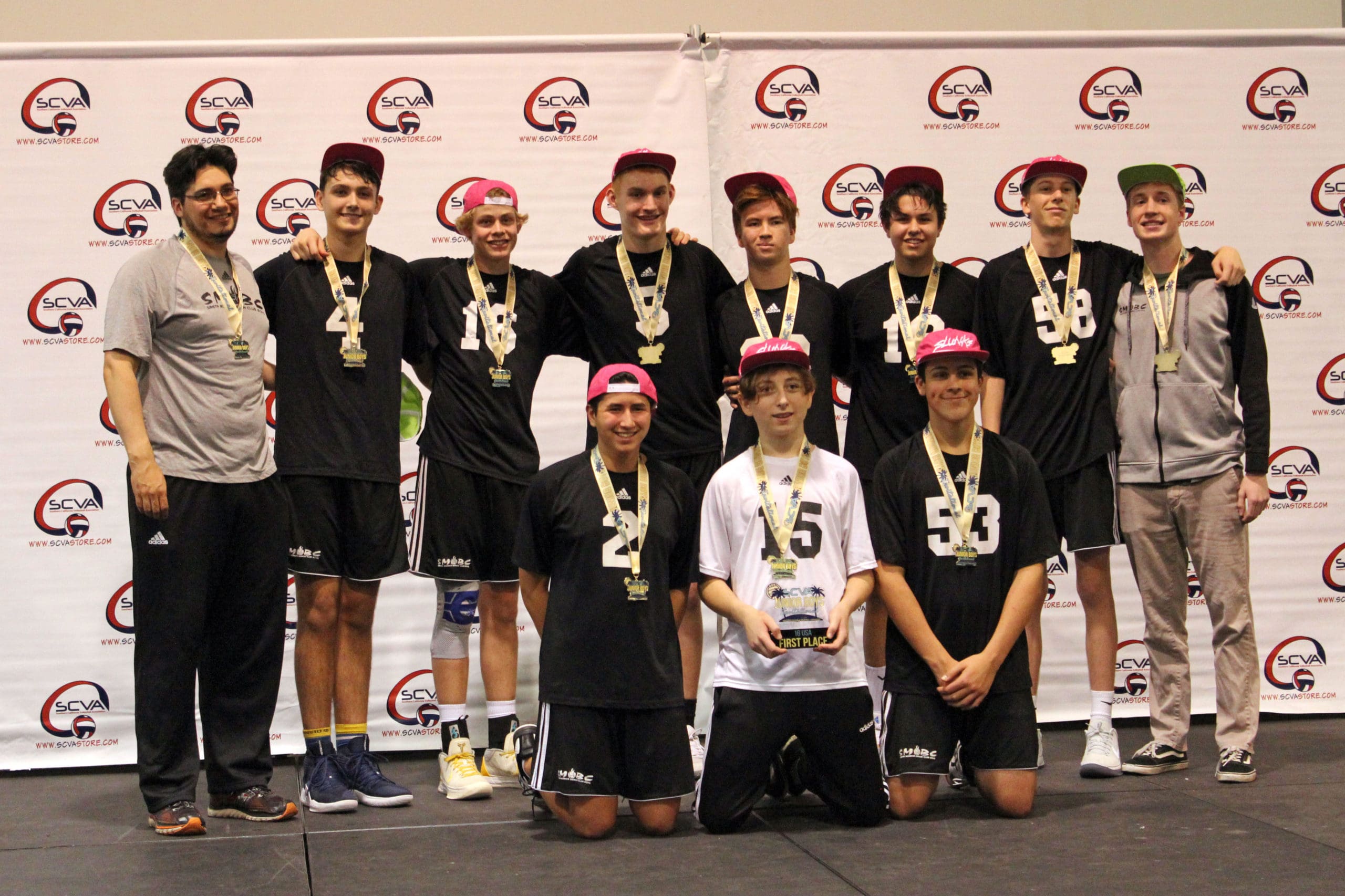 THOUSAND OAKS, CA
SMBC West utilizes multiple locations around Thousand Oaks, all of which are a short distance from where the 101 freeway meets the 23 freeway. Our primary sites are: Lava HQ, our exclusive 14,000 sf two-court facility at 2360 Townsgate Road, Thousand Oaks; Momentum (the site of the old Athletic Society), with two courts located at 2400 Willow Lane, Thousand Oaks; Colina Middle School, with 2-3 courts located at 1500 East Hillcrest Drive, Thousand Oaks; and the Thousand Oaks Teen Center, with one court located at 1375 East Janss Road, Thousand Oaks. We have additional overflow facilities, as well, if necessary.

SMBC West houses one of the finest coaching staffs you will find, a tremendous coaching staff full of men and women of great character and experience. Our staff has multiple past or present high school and college coaches, international athletes, collegiate All-Americans, and Junior National and National Team players. We strive to train our athletes to become the best volleyball players, and finest people, they can be. In addition, our coaches understand the volleyball of this area and the volleyball of Southern California, and understand the strategies and systems required to be successful in a competitive environment. They also understand what it means to cultivate a team and strive to ensure the experience of our athletes is a positive one they will take with them, a rare trait in today's club environment.
SMBC West Partners & Sponsors