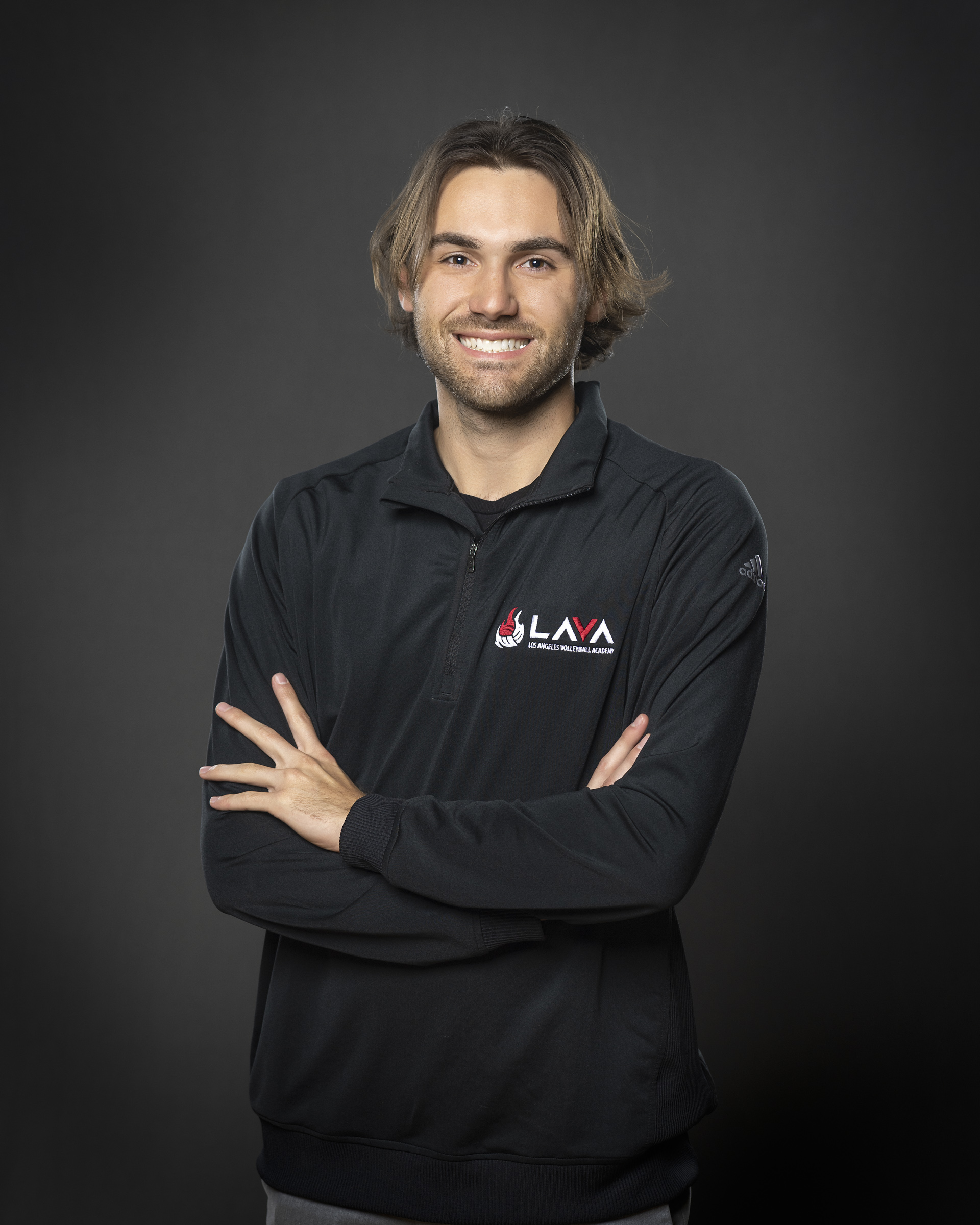 FULL NAME: Ryan Van Loo
MY HOMETOWN: Burbank, CA
BEFORE LAVA: I recently graduated from Lewis University with a B.S. in Finance and Business Administration. Academically, I was a part of Delta Mu Delta Honor Society, Delta Epsilon Sigma National Scholastic Honor Society, and graduated summa cum laude.
COACHING BACKGROUND: This is my first full year as head coach of a club volleyball team. As a college student, I would come home for the summer and assist both SMBC and High School volleyball teams. I also have experience running camps, clinics, and private lessons for all age groups.
PLAYING EXPERIENCE: I chose to pursue volleyball my freshman year of high school playing for the John Burroughs Varsity team and SMBC South from 2012-2016. During those four years, I earned various athletic accolades including 2016 State Champion, All-CIF Southern Section, and a USAV Junior National Championship Gold Medalist. At Lewis University, I played four years traveling/competing all across the country, Canada, and a summer trip to Europe playing professional and National teams. I was awarded the Male Senior Student-Athlete of the Year (2020) and the NCAA ADA Academic Achievement Award (2017-2019). Team accolades include NCAA DI-II Semi-Finalists (2019), MIVA Conference Champions (2019), and MIVA Conference Regular Season Champions (2019).
FUN FACT: I love the outdoors whether it be hiking, backpacking, fishing, snowboarding/skiing, or mountain biking.
GUILTY PLEASURE: Calamari, Rock concerts, and film photography.
Ryan Van Loo - Director, SMBC South
(email) rvanloo9@gmail.com
(cell) 818-795-2276