SMBC WEST VOLLEYBALL CLUB - THOUSAND OAKS, CA
SMBC Boys Volleyball Club was established in 1982 and is one of the longest running and most historically successful boys volleyball clubs in the country, winning more than fifty medals in national competitions since its inception. SMBC Boys has five distinct locations in Southern California.

SMBC West is located in Thousand Oaks, CA.
SMBC West has been immensely successful since its inception in 2017, winning a slew of medals on the national stage and producing highly ranked teams within our own region. Our list of program offerings is extensive and includes our popular year-round Youth and Juniors Programs, our slate of Summer Programs, and our successful Off-Season Training Pods, in addition to our highly regarded boys club travel teams. Our Director is Matt Diaz at matthew.diaz@me.com or (818) 395-4495.

Youth Program @ SMBC WEST
Skills Development and Games
Friday Afternoons, Seasonal Sessions
Spring, Summer, Fall, Winter
For 4th-6th Grade Boys

Juniors Program @ SMBC WEST
Technical Training and Game-Like Play
Friday Afternoons, Seasonal Sessions
Spring, Summer, Fall, Winter
For 7th-9th Grade Boys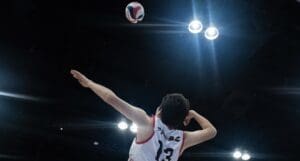 Off-Season Program @ SMBC WEST
Summer Programs (July/August)
Open Gyms & Pre-Tryout Clinics (Aug/Sept)
Positional Training (February/March)
For 4th-12th Grade Boys
Skill-Specific or Position-Specific
Usually One Day, 75-90 Mins
Multiple Days Offered
Half-Day (2-3 Hours) or
Full-Day (4-5 Hours) Camps
Multiple Weeks Offered

Fixed Group Training
7-12 Players per Group
Multi-Week Sessions

Each Workshop is One Week
2 Days/Week & 75 Mins/Day
Skills Work & Game Play

3rd-6th Grade Programs
Youth Lite, Advanced Lite
Multi-Week Sessions

Highly Focused Training
One-Hour Standalone Clinics
High Reps, Highly Technical

FREQUENTLY ASKED QUESTIONS
For more general information on the Programs at SMBC Boys, please refer to the Frequently Asked Question boxes below. Click the text to expand the section for specific answers to each question. You can also contact our Director Matt Diaz at matthew.diaz@me.com.